Chrissy Mahlmeister has style for days. She's confident, feminine, edgy and gorgeous. Even more impressive than her outer beauty is her intelligence- her recent business venture, Rad Nails, is a product designed to make nail art accessible to girls (of all ages), no matter their location or creative skills.
Since its inception, Rad Nails has caught the attention of everyone from InStyle and TeenVogue to The Today Show, as well as going in on a super cool collaboration with Zooey Deschanel.
I think it's safe to say she's onto something.
You started Rad Nails in 2012. What made you take the leap to do something so bold?
I launched Rad Nails with my boyfriend, Joshua Covarrubias. I created Rad Nails for so many reasons- the main one being that I wanted every girl to be able to rock killer nail art no matter where she lived or what her skill level was. I'm lucky enough to live in NYC where there are tons of talented nail artists at my fingertips (yikes at that unintended pun!), but I'm originally from the Midwest and know that if you live in the middle of nowhere and aren't good with a paintbrush, you're seriously out of luck.
When I made Rad Nails, I also intended it to be a way for super cool ladies to be brought together through one common interest: nails! I love how the nail art world is a mostly-female run operation, which can't be said for most things.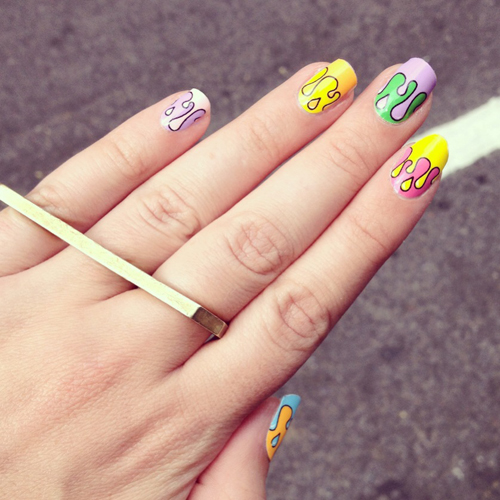 Would you define yourself as a feminist? What does that word mean to you?
Absolutely. To me, it's someone who supports the equality of women economically, politically and socially.
How do you think feminism and its perception has evolved in the last 40 years?
Well, I think it no longer holds that super aggressive female stereotype like it used to. Today, feminists come in all forms, and I surround myself with ladies who support equal rights for women, but they all have completely different personalities and certainly don't fit into one mold.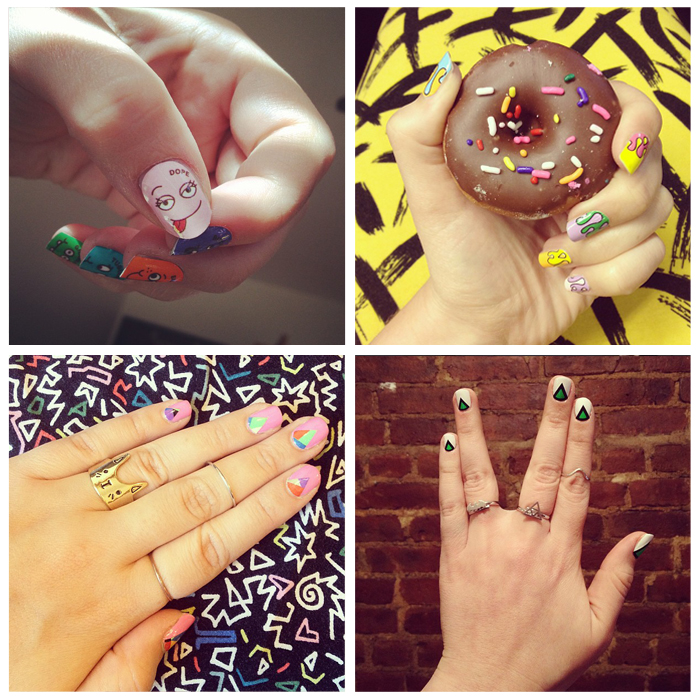 Images from Instagram @RadNails
What is it like for you being a young female business owner?
Honestly, it can be difficult at times. In the beginning, just getting a lawyer to work with me was incredibly hard. It was just one male lawyer passing me onto the next because either they didn't "get" my company or weren't taking my business seriously. In the end, I finally found the best lawyer around (yes, it's a woman), and she supports everything I do.
I will say, though, that when I meet other female business owners they immediately have my back, and I have theirs. It's kind of this unspoken thing, but we just want to do everything we can to help each other succeed since there aren't many of us out there!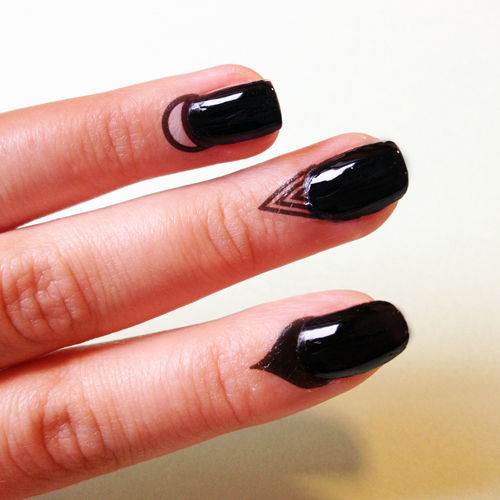 Who inspires you?
As far as other female entrepreneurs go, I definitely admire Sophia Amoruso of Nasty Gal. She's a total badass who never lost sight of what she wanted, and her e-commerce business is STILL growing strong. I also look up to Sharmadean Reid of WAH Nails. She's a brilliant and creative multitasker who is constantly surrounding herself with other inspiring women- not to mention she's a mom!
In popular culture, I love Tina Fey and Amy Poehler. Amy's Smart Girls YouTube channel is SO inspiring and brilliant!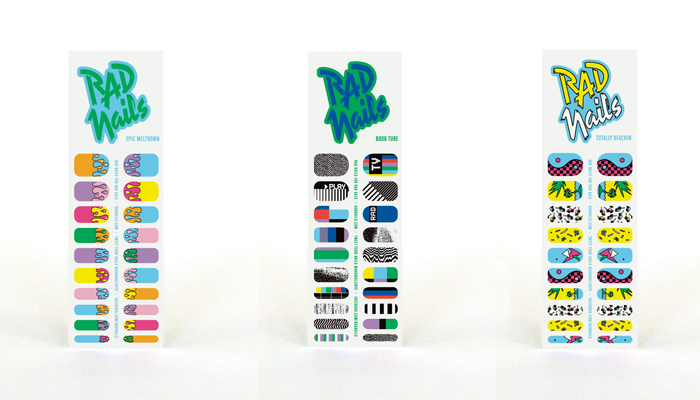 What do you think we can do to change the world for future generations of women?
Growing up, girls are usually taught to be sweet, polite (not outspoken!) and to put everyone else's feelings before their own. I was lucky enough to have a mom and dad who just let me be me, even through my (admittedly bad) tomboy and rebellious stages. If you're a total weirdo like I was and still am, embrace it! Sure, I didn't look the best in my formative years, but I was too busy worrying about creating, reading and performing- basically building all the pieces to become a well-rounded and thoughtful person. I didn't have time to sit and look pretty because it just wasn't as important to me. I'm forever grateful for that my parents taught me how to prioritize the important things in life and always supported every idea I've had, no matter how insane it was. I would definitely pass that on to my daughters and give them all the confidence they need to be truly independent thinkers.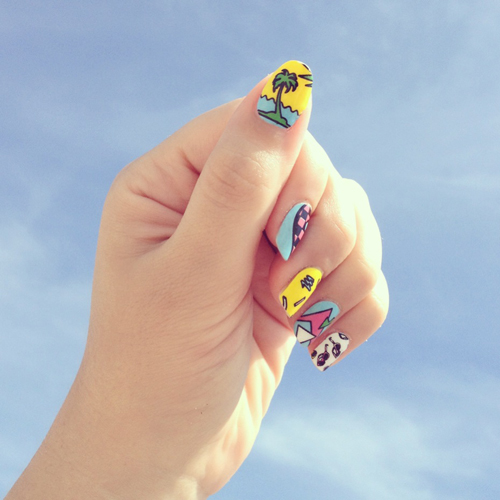 Do you have any books, music or movies that have made a positive impact on your life?
This is kind of embarrassing, but the first moment I thought, "I want to be a strong, independent woman!" was when I saw "Harriet the Spy" when I was ten. Ha! She was just SO badass and was sort of an investigative journalist way before I knew what that was. It's funny to think I ended up majoring in journalism after all, and that Harriet might've had something to do with it!
Follow Chrissy on Twitter @sweatmoustache.