There aren't many sites as beautiful than Lottie + Doof. The brainchild of Tim Mazurek, it serves as a shining example of what an unforgettable dinner party might be- should you be as charmed as he in the kitchen.
Mazurek and his partner Bryan, who is credited with building the exquisite Lottie + Doof, live on the west side of Chicago. His work has been featured in Bon Appetit, Saveur, Real Simple, and many, many other notable publications. He walks a line between art and politics, peppered with delicious recipes and even more gorgeous photography.
How do you think we can make this world a better place?
Speak up! We can never be silent, even if it makes us a spoil-sport or leads to uncomfortable situations. I have spent my life arguing (discussing?) with my family, with friends, with corporations and the government over issues that are important to me. I take every opportunity I can to identify as a feminist, as an atheist, as a gay man. I am vocal. I think that being vocal is a good first step toward influencing others and spreading the word. I think language is important and we all need to use it carefully, and with purpose. And I'm not only talking about arguing or convincing—be supportive, tell people you love them and are proud of them. Write to people you admire and let them know. Ask people if they need help. Get involved. Express all of the stuff you've got inside.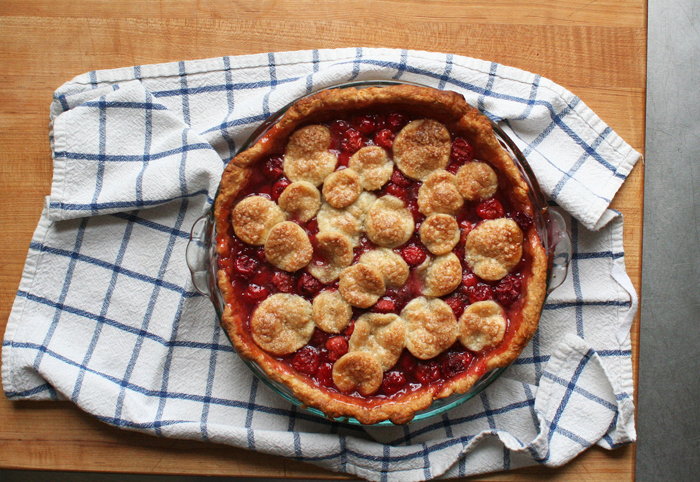 Who inspires you?
I'm inspired by people who do their own thing, people who are earnest, and people who are brave. In my own life, my best friend recently had a baby and I've been inspired by her courageous and graceful transition into motherhood. I'm inspired by my own mom, who raised me by herself and taught me to be a feminist. I'm inspired by my husband, who is also a feminist and the smartest person I know. Also, radicals, artists, bakers, scientists, rebels, skeptics, and weirdos everywhere.
When it comes to equality, what do you feel is lacking most?
Everything? Is that too pessimistic? There doesn't seem to be much equality in our world. I'm not sure there ever will be and I spend a lot of time feeling overwhelmed by this fact. But some things do get better. We progress in ways, even if it is at a glacial pace. I also know that (generally speaking) being oppressed and marginalized makes you a stronger, more introspective, more empathetic, and more interesting person. I don't know anyone who would change their race, sex, or sexual orientation because it might make things "easier" in some way. I think we all recognize that whatever is making us the other, is also making us who we are. So, in a way, even the inequality is leading to some positive things.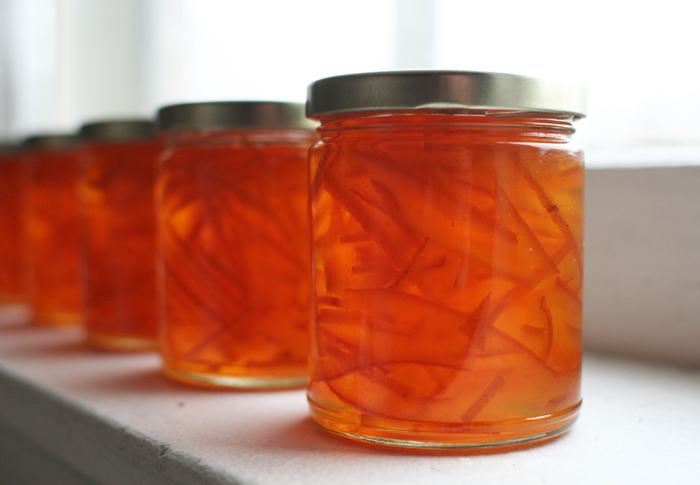 What do you think we can do to be more supportive of one another?
We all need to work harder at imagining what it is like to be someone else. There seems to be a real lack of imagination that prohibits us from understanding how someone else might feel or think. That lack of imagination (you might call it empathy) allows us to be judgmental, and impatient, and bullies. I think if your imagination is working correctly you would not have the impulse to make laws that limit other people's rights and freedoms or to tell others what to do. The two things don't work together. I also think it helps to remember that everyone was once a baby. Be gentle.
What was the inspiration behind Lottie + Doof?
I started Lottie + Doof just as food blogs were starting to take off. At the time, there weren't the book deals or the celebrity status that some bloggers have now. It was a pretty innocent beginning, I had just finished my MFA and was looking for a space where I could be creative without many restrictions. I was also looking for a place that was more connected to real life than the art world is. The kitchen and the internet seemed like good places to start. I have always been interested in the kitchen as a domestic center and a place where politics begin. I think for many of us our political ideas were developed as we listened to family members discuss the world over dinner.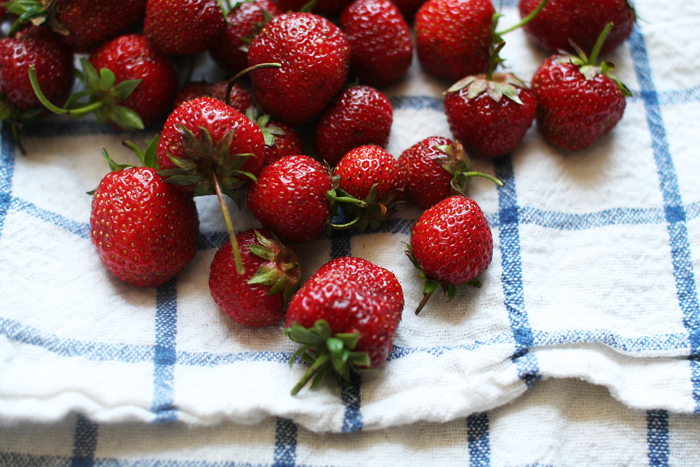 When did you realize it was becoming something big?
Is it something big? I am not sure. I know I have carved out a small space in the vast online food-writing world, and I am grateful for it. But when I think of blogs that have made it big I think of Deb over at Smitten Kitchen, or The Pioneer Woman empire. I like the size and readership of my site, it is manageable. I still feel connected to my readers, which I think is something you lose as the size of your audience grows.
That being said, the success of my blog has had some great things like meeting culinary heroes (like Dorie Greenspan and David Lebovitz), working with Saveur (my favorite food magazine), and getting to connect with great people all over the world who read my blog. Those are the moments when I realize that what I've done is somehow significant.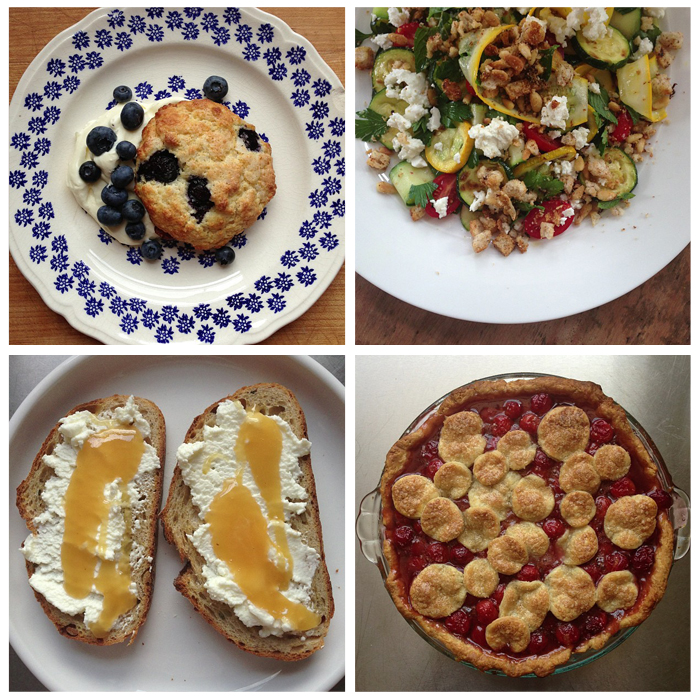 Follow Tim on Instagram @TimMazurek
What books or media have impacted your life?
In terms of my development as a feminist, I think that reading 19th century literature was kind of my gateway into thinking about women's rights. In high school I read books like Madame Bovary, Anna Karenina, The Scarlet Letter and they were good platforms for thinking about oppression and inequality. They stirred up a sense of outrage in me that allowed me to look at my own life and time and see the problems with it. They also gave the oppression I felt a history.
E.M. Forster's Howards End was also a book that had a huge impact on me, especially in terms of my development as a feminist/activist. His directive of "Only Connect…" seems as useful today as ever. He argues strongly for the importance of connecting to each other and trying to understand each other. But even more important than that, he insists that we're able to connect our insides with our outsides—that we're able to lead a true or honest life where our inferiority is reflected in our actions. For me, that is the starting point for a successful life. Forster presents these three families, the Wilcoxes, the Schlegels and the Basts, who represent three very different classes of people at a time when the social structure of England is collapsing a bit. He throws them together to see if anything can be resolved between them. I sometimes still find myself classifying people I meet as Schlegels, Basts or Wilcoxes. It is a book that is always in my head.
From an aesthetic point of view, David Lynch's television series "Twin Peaks" has influenced everything I have ever made. Honestly. I don't know who I would be as an artist if I hadn't had Twin Peaks in my life. It probably helped that it aired when I was in my early teens and going through major developmental moments. I even think it has influenced my life in the kitchen. Nothing beats a cherry pie.
Oh, also, I think Rookie is one of the greatest things to ever happen on the Internet. I read it every day and it makes me feel hopeful about the future.
Follow Tim on Twitter @LottieandDoof and Instagram @TimMazurek.